"There was a man sent from God, whose name was John. The same came for a witness, to bear witness of the Light, that all men through him might believe. He was not that Light, but was sent to bear witness of that Light…. He said, I am the voice of one crying in the wilderness, Make straight the way of the Lord, as said the prophet Isaiah." (John 1:6-8, 23)  
Today as the Catholic Church commemorates the Feast Day of the Martyrdom of St. John the Baptist, I present this mosaic mural which depicts his life and prophecy in the sanctuary of Parroquia San Juan Bautista in the central mountain town of Orocovis, Puerto Rico.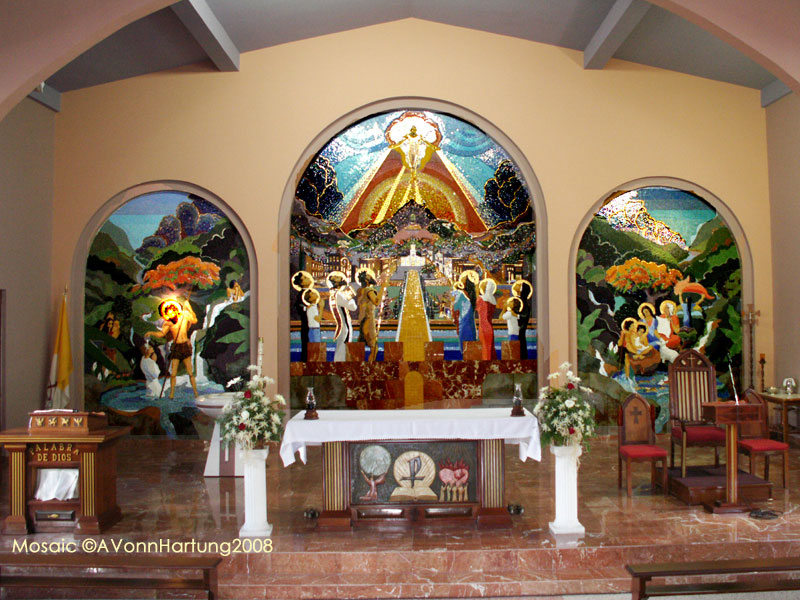 Conceived in three arches which represent the Holy Trinity, the story of St. John the Baptist is expressed across time in the sanctuary of Christ's church and includes the priest and congregation today in the fulfillment of sacred liturgy. When viewed from the rear of the Church during Mass, the servers and congregation are seen as completing the work of art.
Traducción español más abajo